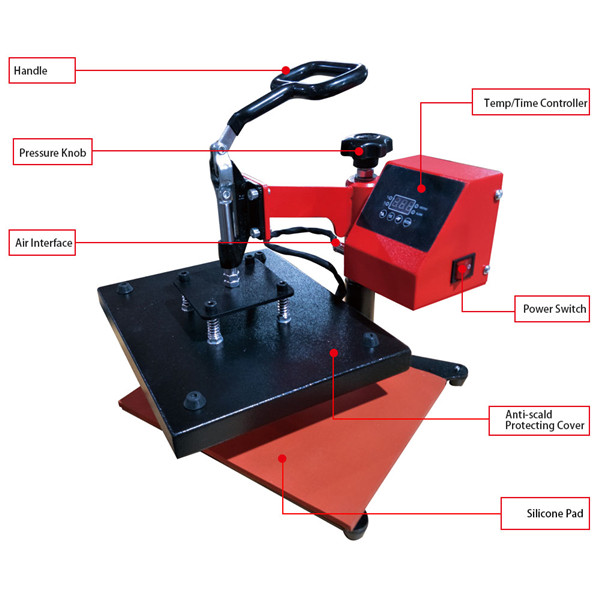 Model

No.
XY-009
Machine

Type
Swing-away,Aluminum

heating

plate,Anti-scald

protecting

cover,strong

springs
Name
Simple

heat

press

machine
Controller
digital

panel
Voltage

110V/220V
Power
650W


Time

Range

0-999sec.
Max.

Temp.

399°C

Printing

Area
23*30CM


Pringting

Thickness
up

to

70mm
Gross

Weight
14.7kg


Package

Size
44.5*38.5*35cm


Notes
Can be sublimated logo or type, solvent type ink, high temperature and pressure, and a certain amount of time, heat transfer printed cotton, hemp, chemical fiber, metal, ceramic, glass and other material, can also be used for flocking heat transfer and heat treatment of foaming printing, convenient and practical.
①Please the material on working table,adjust the pressure knob get right pressure required
②Connect power plug and turn on power
③Set time & temp you want with temp/time gauge get required numbers.
④The temp for heating plate will start to rise up, when it reaching temp you set, please the material on the working tale and close the handle.
⑤The buzzer will sound when reaching time you set, put-up the handle and take out the material.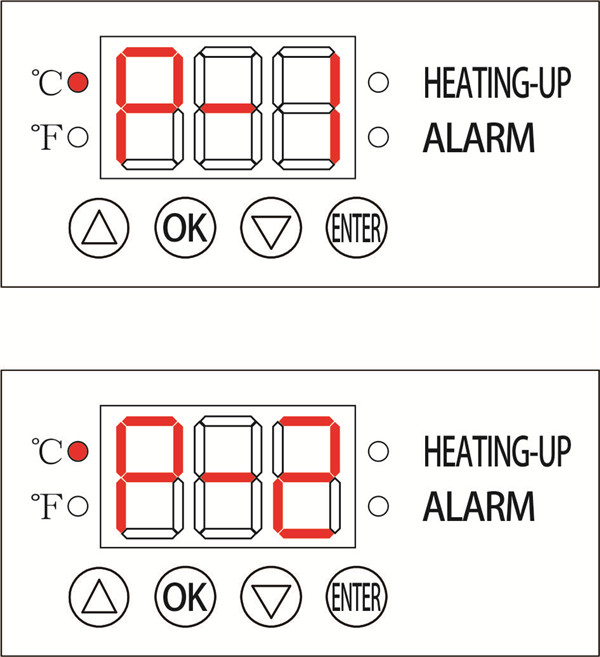 1) Setting the Target Temperature: Press the "OK" key, when panel shows " P-1" , then press the▲ (up) or▼ (down) to set the temperature. You may refer to "Suggested Time and Temperature" to determine the suitable temperature and time according to the materials you intend to use.
2) Setting the Target Time: Press the "OK" key, when panel shows " P-1" , then press the▲ (up) or▼ (down) to set the time.
3) Press the "OK" key about two seconds to save the time and temperature settings.
4) Working Temperature: After you save the target temperature and time, the panel will show the working temperature, which is the current temperature of the heat plate. The heat plate will take some time to warm up. Please wait until the working temperature reaches the target temperature - only then the machine is ready to use.
A heat press machine is the machine that presses a transfer onto an imprintable substrate. Using high temperatures and pressures for a certain amount of time, the transfer is permanently embedded into the product.
Heat presses are recommended for professional and satisfying results simply because standard laminating devices and home hand irons can not get even near the temperatures required for a reliable transfer.